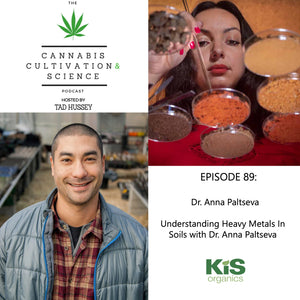 Episode 89: Understanding Heavy Metals in Soils with Dr. Anna Paltseva
My guest this week is Dr. Anna Paltseva.
As an international urban soil scientist and assistant professor, Dr. Anna Paltseva's mission is to educate communities about the critical importance of soil health in growing nutritious food, supporting healthy ecosystems, and helping to reduce harmful greenhouse gases.
Her expertise is in helping people identify and remedy soil contamination in urban gardens. She has a passion to help others to understand the impact of heavy metals on the health of soils and the best ways to improve soil quality.
https://geology.louisiana.edu/soils-lab
---