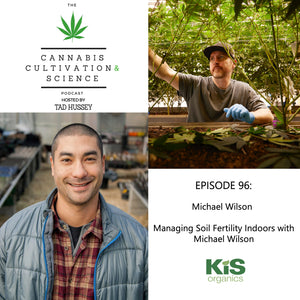 Episode 96: Managing Soil Fertility Indoors with Mike Wilson
My guest this week is Michael Wilson. Mike is the owner and head cultivator of Maine Craft Cannabis, a cannabis cultivation company licensed under Maine's medical cannabis program.  Maine Craft Cannabis grows organically in living soil beds, and I met Mike when he reached out 2018 regarding consulting and dialing in the program in his facility. We've stayed in touch ever since, sharing ideas and test results as we continue to learn.
Before joining the cannabis industry, Mike had a career in Mechanical engineering designing industrial centrifuges and x-ray machines.
If you want to learn more, you can check out Maine Craft Cannabis at MaineCraftCannabis.com or on Instagram @Maine_Craft_Cannabis
---