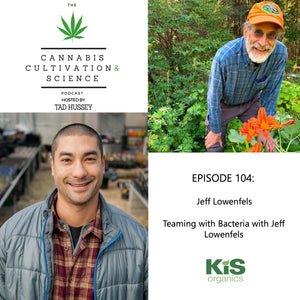 Episode 104: Teaming with Bacteria with Jeff Lowenfels
Our guest today is Jeff Lowenfels. I wanted to get Jeff, our very first podcast guest and old friend, back on the show. Jeff is the author of the popular Teaming series, Teaming with Microbes, Teaming with Nutrients, Teaming with Fungi, and now his new book "Teaming with Bacteria which he joins us today to discuss. He also has a book called DIY Autoflowering Cannabis which we discussed in an earlier interview. 
Jeff is an extremely respected and popular national garden writer. He is the former president of the Garden Writers of America,
Jeff has been a good friend now for over a decade and is a wonderful advocate for organic gardening, compost teas, and the microbes in our soil. Thanks for coming on the show Jeff!
---