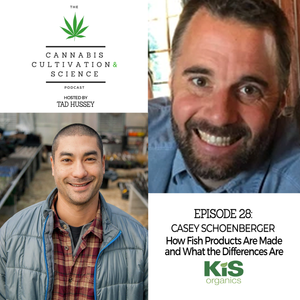 Episode 28: How Fish Products Are Made & What the Differences Are with Casey Schoenberger
Our guest this week is Casey Schoenberger. Casey is the Director of Sales for Dramm Corporation's Fertilizer and Farm Segments.  Dramm produces Drammatic® Fish Hydrolysate Fertilizers.  In addition, he and his wife Shelley operate Happy Little Farm in Conway, WA growing a variety of fruits, vegetables, and nuts.
I brought him on to educate us on fish hydrolysate and other fish products. How are they made? Are they sustainable? What's the difference between fish hydrolysate and fish emulsion? And much more.
You can find many of their smaller sizes online or in local garden centers. If you are interested in the 5-gallon size or larger, you can reach Casey directly to place an order at (360) 333-4044 or via his email: cschoenberger@dramm.com.
Don't forget to mention the podcast!
---