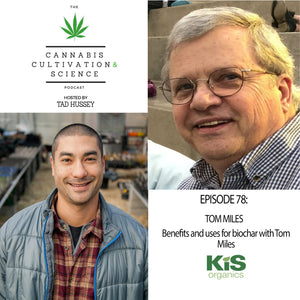 Episode 78: Benefits and Uses for Biochar with Tom Miles
Our guest this week is Tom Miles.

Tom is the president of T.R. Miles, Technical Consultants, Portland, Oregon, a biomass energy consulting firm, which designs, develops, installs, and commissions systems for processing wood, agricultural, and urban residues. Innovative biomass systems include pyrolysis, gasification, and combustion, sizing, drying, densification, handling, modification of boilers and gasifiers to improve efficiency and emissions, and systems to recycle nutrients. He has developed heat and power systems in developing countries. His knowledge of ash transformations in biomass led to recycling nutrients using pyrolysis of
residues to biochar which can improve soil health and sequester carbon. He
has sponsored and hosted online discussions of biomass energy and
biochar since 1994.
He is past chairman of the International Biochar
Initiative and Executive Director of the US Biochar Initiative.
https://biochar-international.org
https://www.kisorganics.com/products/black-owl-biochar
---